Written By: Mike Ingram, President & CEO
As I mentioned in the last blog, going down the TSO route is the better way to go. Before doing that though, your company needs to be authorized to do TSO's. This involves getting the FAA involved to approve your quality management system (QMS). They will typically also inspect your documents like your 'plans and standards' for DO-178C and/or DO-254 process compliance. This can be time consuming to build these plans but also getting the attention of your local FAA ACO can be challenging too. This creates a pretty high barrier of entry for new companies who want to build avionics.
Luckily for me, Shadin had been down this road before I joined. A complete set of QMS documents are being followed and we are being audited on an annual basis from the FAA. These involve a Principal Inspector (PI) audit, a AS9100 audit of our QMS, and the FAA Flight Standard District Office (FSDO) will do an audit of our repair station (Part 145 compliance). Then there are the non-stop customer audits, so needless to say we are always ready for reviews of our QMS materials.
TSOs were created to make it easier on the FAA. They have created these TSOs to define how an avionics unit must operate for the function that they are meeting. Each TSO references an SAE or RTCA Minimum Operating Procedures Standards (MOPS) that gets into the details of the requirements the avionics must meet to get TSO-A or TSO-Approval. So, for example, the ADS-B TSO is TSO-c166b and the MOPS that it references is RTCA DO-260D. So, the requirements in DO-260D must trace into the avionics requirements and tests, which then the engineers must show that the equipment complies with. The TSO also points to DO-178C, DO-254, and DO-160G for the processes that must be followed to get TSOA, "A" for authorization. The DO-160 MOPS is for environmental testing levels the must be met for the type of environment that the equipment will be installed in. It defines parameters like temperature range, altitude range, humidity, vibration, electromagnetic interference limits, lighting limits, etc. – this is also a fun part of the cert process because something always fails during this testing.
The avionics development typically follows a waterfall process, where requirements start at a general level and get more detailed. The more detailed requirements turn into software and test procedures. From a review perspective, most companies start with a System Requirements Review (SRR), then a Preliminary Design Review (PDR), Critical Design Review (CDR or Final/FDR) then a Test Readiness Review (TRR). If you've heard about the ARP-4754A, this is a means of certifying an aircraft and that process can also loosely define the avionics process, as dictated by the OEM. Flight testing and environmental testing can happen when prototypes are built, and the team feels confident in their stability. They will need to be 'conformed' and be considered Safe-for-Flight by the FAA or an FAA Designated Engineering Representative (DER), which makes sure the documented part numbers, specs, and software match the product under test.
The waterfall process is a slower method than some of the new development processes like Agile. I'm not going to get into detail here, but I will say, the new DevOps strategies in the new avionics players and as embraced by the traditional avionics companies should have an efficiency impact, just as long as they can stay within the DO-178C boundaries.
The last concept to mention, and probably the most fun, is flight testing. As an avionics system engineer for a small startup company (Avidyne), I got the unique opportunity to be a flight test engineer (FTE) for 100+ hours in Cirrus, Piper, Lancair Columbia, Mitsubishi MU-2, and the Eclipse E500 jet. The flight-testing team, composed of flight test pilots, maintenance personnel, and flight test engineers (FTEs) performs a Flight Readiness Review (FRR) and flight pre-brief for each flight test, runs a set of 'run cards' and then processes the data from the flight test equipment.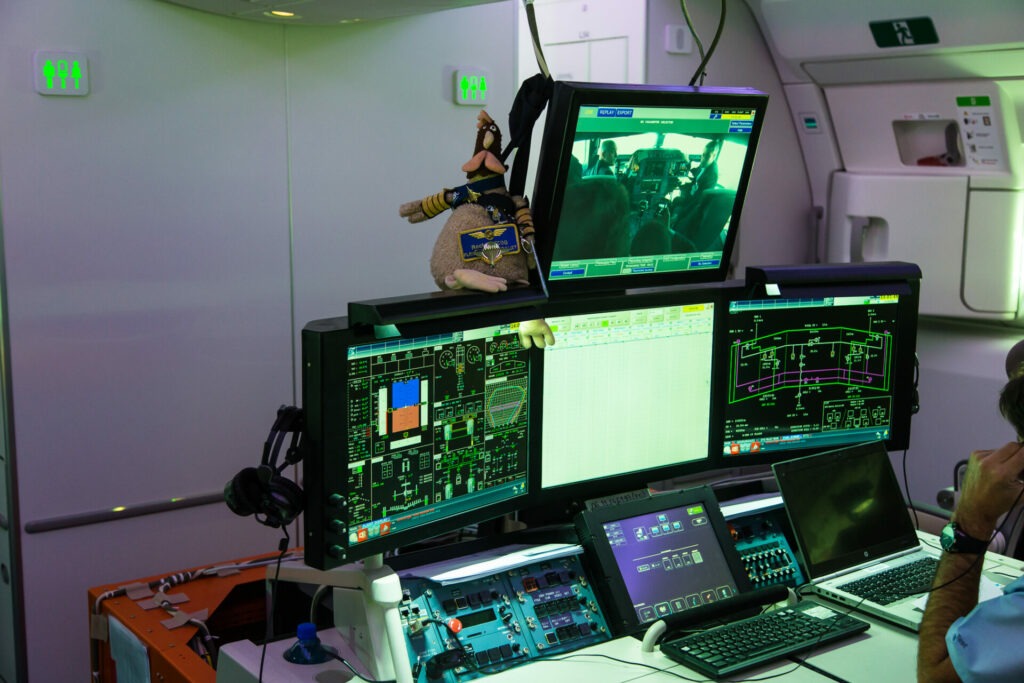 A flight test is required to verify the intended operation of the equipment, the user interface usability, and the reliability of the aircraft. There are so many reasons why avionics must be flight tested that I won't go into, but this is where a product becomes bad, mediocre, or great. Anyone can use electronics in the lab but trying to use it in turbulence in the clouds while talking with ATC…well let's just say a pilot can turn into a pile of Jell-O if he gets confused and stressed when trying to aviate, communicate, and navigate under extreme pressure.
You made it to the end… Likely not to the end of your certification activities, especially if you red all three of my blogs. If you are not in avionics, I don't know why you would have spent your time reading, but thanks for doing so. Either way, thanks for being interested in the certification of avionics… you are a better human for it. Happy Shadin trails!