Volta-60 Converter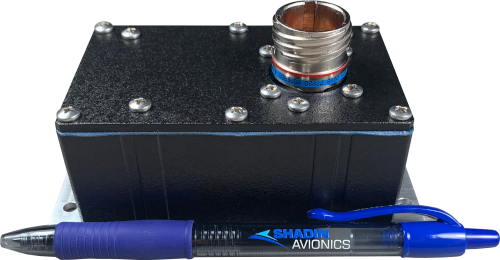 Volta-60 hardware capabilities:
16 Configurable Discretes
ARINC 429 Output

Factory Configurable

ARINC 429 Label
ARINC 429 Speed
ARINC 429 Refresh Rate
SDI

The Volta-60 discrete platform has the ability to transmit the status of up to 16 discrete lines to ARINC 429. The 16 Discrete Inputs are factory configurable for 28V-Open or Open-Ground. The ARINC 429 label, transmissions speed, repetition rate, SDI, are also factory configurable. The enclosure is a sealed, ruggedized design, built to resist the worst of conditions. Connections will be made via a 38999 – 22 pin connector.
Specifications:
Dimensions: Approx. 3.72″L * 2.45″W * 1.5″H
Weight: Less than 1 lb.
Power: +18VDC to 33VDC
Operating Temp: -40°C to +70°C
Hardware Qualification: MIL-STD-810 / DO-160G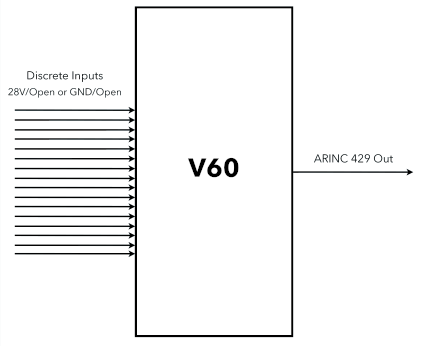 Volta-60 Brochure