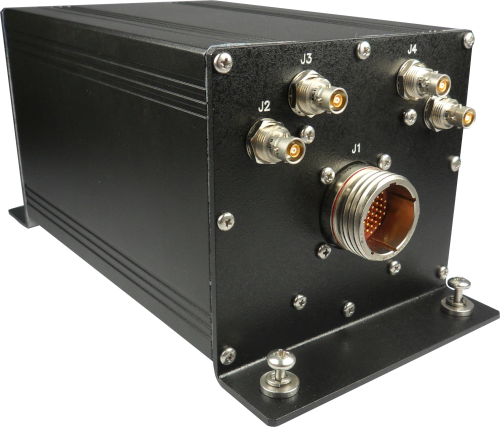 MIL-STD-810, MIL-STD-461, DO-178B Level C base software. Shadin Avionics can certify the AIS-460 up to DO-178B Level A
Current AIS 460 hardware capabilities:
MIL-STD-1553 I/O
ARINC 429 I/O
Serial I/O
Discrete I/O
This hardware is not limited to the above I/O's, the MIL-STD-1553 platform is specifically designed to interface with MIL-STD-1553, converting it to or from other avionics signals. Contact Customer Service for more information on how we can get the AIS 460 platform to work for you.
This hardware can be commonly used, but is not limited to, the following applications:
Legacy military avionics interface
1553 to ARINC 429
ARINC 429 to 1553
Avionics upgrades
APX-119 Integration