Fixed Wing Engine Management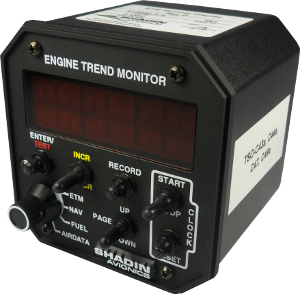 Engine management just became easier and maintenance just became less expensive. The ETM Engine Trend Monitor from Shadin Avionics gives you the data you need, and much more. Shadin Avionics' ETM also provides comprehensive real-time aircraft performance monitoring, fuel management and navigation data to the pilot, while recording maintenance data for later retrieval with its unique Datakey.
Automatic Recording and Retrieval
Flight data is displayed, recorded and can be reviewed after flight. The removable Datakey™ also lets you download all aircraft and engine information directly to your Computerized Maintenance Management System from your PC. This data provides precise tracking and reporting of flight time, engine hours, performance variations and exceedences that will allow you to accurately anticipate maintenance and operational problems sooner. Reliable information continuously reported from the aircraft eliminates human error and provides data to substantiate H.S.I. and T.B.O. extensions.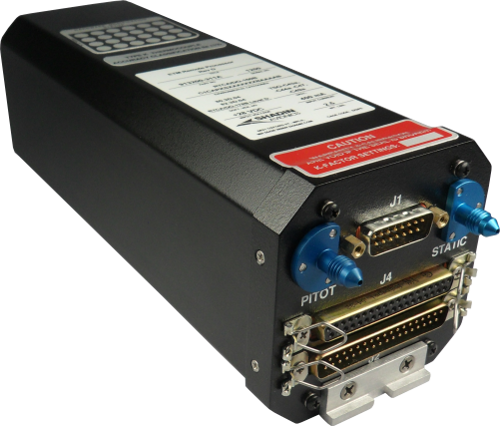 Shadin Avionics ETM Value
Shadin Avionics ETM gives you the tool you need to maintain and track the performance of turboprop engines to manufacturer's specifications. Not only will this payoff in reduced maintenance costs, but full performance documentation will return increased resale value. Best of all, Shadin Avionics ETM is more affordable than conventional monitors that lack its many advanced features.
Engine Trend Monitoring and Data Collection
Shadin Avionics ETM monitors and records all critical engine and airframe trends and provides precision-calibrated back-up instrumentation with real-time display. The ETM features automatic cycle counting for Lycoming LTS 101, Pratt & Whitney PT6A and Allison 250 series engines.
Air Data
Shadin Avionics ETM computes current flight information for more efficient aircraft operation and decision making. By turning the knob to "Airdata," pilots may select from a host of valuable flight information.
Airdata Operating Modes Display Menu
Current Local Date and Time
Current Time (Greenwich Mean Time)
Flight Timer
Outside Air Temperature/Density Altitude
Pressure Altitude/Density Altitude
Indicated Air Speed/True Air Speed/TAS (MACH#)
Gross Aircraft Weight
Fuel Management
Shadin Avionics ETM features our reliable DIGIFLO™ Computerized Fuel Management System. When integrated to your GPS receiver, this instrumentation correlates the fuel and navigation information to provide real-time calculations.
Fuel Management Operating Modes Display Menu
Fuel Flow
Fuel Used/Fuel Remaining
Fuel Used by Left and Right Engine
Endurance/Fuel Remaining
Projected Fuel Needed to Destination/Waypoint
Fuel Remaining at Destination/Waypoint
Specific range in Nautical Miles
Flown per 10 lbs. of Fuel Burned
Navigation Data
Because Shadin Avionics ETM is integrated with the aircraft's NAV system, enhanced navigational data may be easily accessed.
Navigation Data Operating Modes Display Menu
Current Position
Destination/Distance/Bearing
Current Wind Direction and Speed/Drift Angle and Direction
Estimated Arrival Time at Destination
Heading/Drift Angle
Heading/Rate of Turn